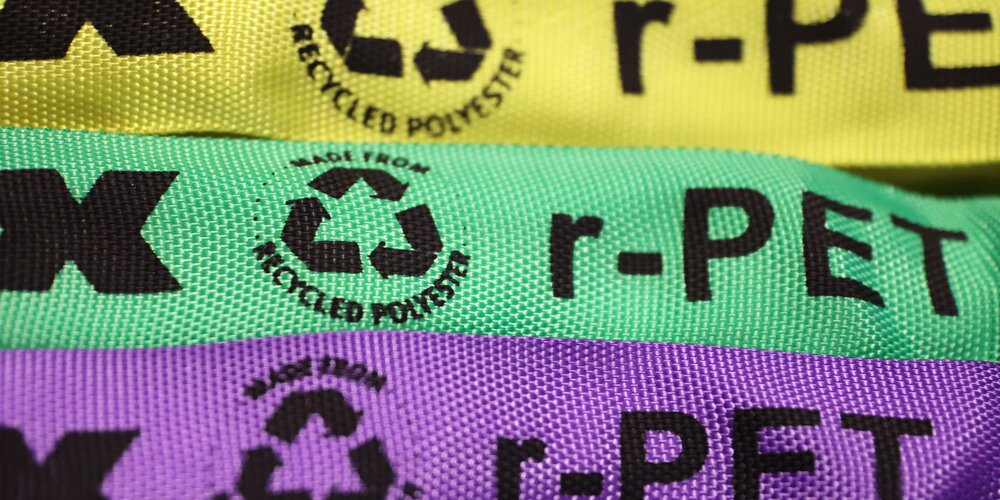 Powertex, the renowned brand of Axel Johnson International – Lifting Solutions Group, is excited to launch three ground-breaking products made entirely from Recycled Polyester (r-PET). These new additions to the product line-up aim to provide a more sustainable choice without compromising quality or safety, revolutionizing the lifting industry.
Traditionally, Powertex's PRS Round slings, PWS Webbing slings, and Trucker web lashings were manufactured using virgin polyester. However, Powertex proudly pioneers the introduction of textile lifting products and a web lashing made from recycled polyester (r-PET) material. Utilizing recycled PET bottles as raw materials effectively reduces the carbon footprint associated with producing these essential lifting solutions.
To accurately quantify the climate impact reduction, Powertex collaborated with a reputable third-party consultant to conduct a comprehensive climate life cycle assessment (LCA) with a cradle-to-gate perspective (in accordance with ISO 14067). The results are remarkable, demonstrating an estimated reduction of 75% in CO2e emissions for the round sling, 70% for the webbing sling, and 42% for the web lashing compared to their traditional polyester counterparts.
As of July, the new products will be available throughout Lifting Solutions Group's European companies, including Certex, Mennens, Traction Levage, Cables Y Eslingas, Lifting Gear UK, and Lifting Gear and Safety.

Check the animation video for more details on these ground-breaking products:
Owing to the demonstrated sustainability enhancements, the products have been included into the recently launched Aspire Range™, by Liftings Solutions Group. Aspire range™ represents Axel Johnson International – Lifting Solutions Group's commitment to providing the market with a fact-based, more sustainable choice. Lifting Solutions Group has carefully curated this range to make it easier for customers to make informed decisions that align with their sustainability goals.
"We are excited to be at the forefront of sustainable innovation in the lifting industry," said Hugo Gerrets, Business Development Director - Powertex and Ropetex at Axel Johnson International – Lifting Solutions. "Introducing these new Powertex r-PET products empowers customers to make a more sustainable choice while maintaining performance and safety standards. By working with an external consultant to conduct fact-checking according to relevant international ISO standards, we assure our customers that we are genuinely assisting them in reducing their carbon footprint."

About Powertex:
Powertex, a brand of Axel Johnson International – Lifting Solutions, is a leading provider of lifting, lashing, and fall protection equipment, renowned for its focus on quality, sustainability, and reliability. With a commitment to sustainability, Powertex continuously seeks ways to reduce its environmental footprint while delivering great performance and safety