Design: Closed body, Jaw-jaw. Delivered complete with locking nuts. For adjustment of the length at number 1420 and 1421 the hole (h) is replaced with a key grip in both sides of the socket.
Material: General construction steel 4.6, split in stainless steel AISI 304.
Marking: CE-marked, POWERTEX, WLL xxT, batch number**.
Finish: Hot dip galvanized, except from M6 and M8, which are electro galvanized.
Warning: The turnbuckles are normally not intended for lifting. If they are to be used for lifting every individual turnbuckle shall be proof loaded, this is made on request. The turnbuckles are not allowed to be ajusted in length when they are used for lifting!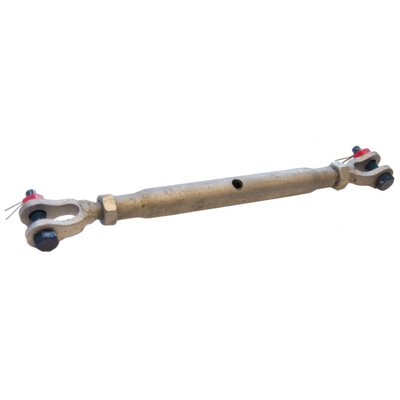 Turnbuckle - Jaw/Jaw